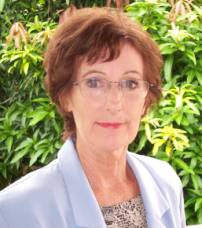 Dr Ros Kidd is the patron of ANTaR Qld.
Ros attended Griffith University in Queensland in 1984, and gained her doctorate in humanities 1994. Her PhD was based on unprecedented access to church and government files, and investigated how successive governments controlled Aboriginal lives.
As a freelance historian consultant, Ros Kidd has worked for numerous native title claimants and contributed to many scholarly journals. Her work has informed the Indigenous Crime Taskforce, the Stolen Children Inquiry, the Forde Inquiry into abuse of children in state institutions, and the Cape York Justice Study. Her evidence to the 1996 HREOC Inquiry into under-paid wages resulted in a massive compensation payment, and her exposure of government mismanagement was cited by the Queensland Premier in his 2002 offer of $55.6 million in reparations for what are now know as the stolen wages.
A passionate advocate for justice for Aboriginal people, Ros works to alert the wider community that abuses of labour and personal finances are a national issue. She was instrumental in the establishment of the Senate committee of inquiry into stolen wages nationally.